November 16th, 2020
Digital transformation at Deutsche Bahn: Shaping the mobility of the future in DB Management Consulting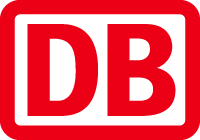 Deutsche Bahn forms the backbone of green mobility of tomorrow and has one fundamental concern: to get more traffic on the rails - for the climate, for people, for the economy and for Europe. In order to achieve the turnaround in transport, 260 million long-distance passengers will have to be put on the rails in the next few years.
As the first point of contact for management consulting, DB Management Consulting supports Deutsche Bahn in the development and piloting of digital services, such as the Comfort Check-in launched in 2018.
If you would like to find out more about Deutsche Bahn's digital transformation and the business model and team of DB Management Consulting, please join us at our 90-minute interactive online event on 16 November 2020 at 4:00 p.m. with Manager Heiner Heck from the Digitization Practice and Analyst Theresa Wildt from the Mobility Practice.
What to expect:
You will learn what digital transformation and the development and testing of smart services at Deutsche Bahn mean
You will gain an insight into how a new service, as a Minimum Viable Product (MVP), has been tested with the customer in ongoing operations in order to develop, roll out and market it quickly
You will get to know our consulting team and learn more about the day-to-day work of consultants and the career opportunities at DB Management Consulting
Register now for the interactive online event on November 16th, 2020 at 4:00 pm to get to know DB Management Consulting and learn more about digitalization projects at Deutsche Bahn.
Please note that the presentation will be held in German.
Registration form for the online event with DB Management Consulting