Career Tuesday with Deutsche Börse AG on December 8th, 2020
"Getting to know Deutsche Börse Group"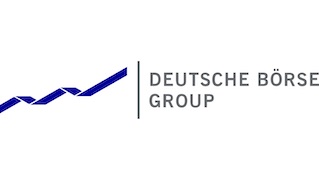 Let's make the best of the current situation and get to know each other. In this virtual event, we would like to tell you more about Deutsche Börse Group and what we do. Three of our colleagues will share their experiences working for us, give you insides in their daily work and interesting projects and tell you how their ideas drive global markets. You will e-meet Stephanie Eckermann, Managing Director at Deutsche Börse – Pre- and Post-Trade, Jan Stromberg from our Employer Branding & Talent Attraction team and Tim Henning, Director, Global Buy-Side Strategy.
To run the markets, we are always looking for new colleagues to support our truly diverse teams with colleagues from more than 100 countries. We are looking for new talents and are happy to talk about our entry options, give you exciting insights in the investment-world and tell you about our own career pathes and our commitment to diversity.
Deutsche Börse Group has more than 6,700 employees and is one of the largest exchange organizations worldwide operating in more than 30 countries. It organizes markets characterized by integrity, transparency and safety for investors who invest capital and for companies that raise capital – markets on which professional traders buy and sell financial instruments according to clear rules and under strict supervision. However, Deutsche Börse Group's products and services are by no means limited to trading "as such": its business areas cover the entire value chain in the financial services sector, ranging from pre-IPO services and the admission of securities, through trading, clearing and settlement to custody services and other financial instruments, along with collateral and liquidity management. Additionally, the Group provides IT services, indices and market data worldwide.
We are looking forward to e-meeting you!
When: December 8th, 2020 from 6 pm to 7:30 pm
Where: Online
Please register via the registration form below, which will be available shortly.
Presentation language: English
Busy this time? Here you can find more dates for other Career Tuesdays with interesting employers. Or are you interested in other career events? We offer you job fairs, workshops, skill seminars and much more.
Registration form for the Career Tuesday with Deutsche Börse Group